BRENDA VARDA is an award-winning playwright, multidisciplinary artist, and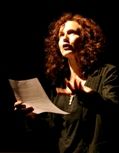 teacher. She's had numerous works produced in Los Angeles both as playwright and composer/lyricist, along with being a solo writer & performer both in theatre & cabaret. Her work has been supported by UCIRA, the Mellon Foundation, Edge Fest, the Los Angeles History Project, and the Werther Foundation. Currently a lecturer and instructor at Art Center College of Design and University of California Riverside, she is also a Second City veteran and spent several years acting in TV film, theatre & commercials, and has collaborated in productions at Sacred Fools, Unknown Theatre, The Met, The Evidence Room, Bootleg, and 24th St. Theatre. In addition, she has taught poetry and multimedia arts for the Heart Project and other school programs in Los Angeles. She is an MFA graduate from UCR (in Creative Writing and Writing for the Performing Arts A B. A. She also has a M.A. in clinical psych and has worked with clients and students in both creative and critical thinking. She's currently working on "A Play in a Restaraunt With a Piano and a Bar" along with several shorter non-fiction works.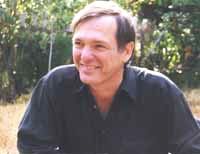 LEON MARTELL is a co-founder of Duck's Breath Mystery Theater writing and performing with them on stage, National Public Radio, PBS, Nickelodeon and Fox their kid's show on FOX Television. He's a regular writer for the Youth Concert Series for the L.A. Philharmonic at Disney Hall and Summer Sounds at the Hollywood Bowl. His plays include, "The History of Fairfax - According to a Sandwich"- Greenway Court, "Bea[u}tiful in the Extreme" - The Colony, "Steel - John Henry and the Shaker" - Oasis Theater, and "Hardhat Area" - NOTE, and "Mooncalf" - The Road.
Starting in Sam Shepard's workshop at the Bay Area Theater Festival, he went on to work for fifteen years with the Pauda Hills Playwrights Festival. A regular with Overtone Industries, he directed "String of Pearls" at Carnegie Hall and his short opera will part of "Songs and Dances of Imaginary Lands" this summer. He is a founding member of the DogEar Playwrights Collective, having works produced with them at the 24thStreet Theater, the Met Theater, and the Road Theater. His ten minute play "Bleeding Sergeants" is part of Company of Angels "L.A. Views III"
this spring.
He currently teaches at UCLA Extension, Idyllwild Arts, and WORDSPACE.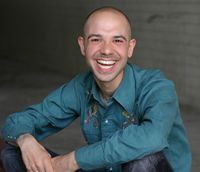 AARON HENNE-the resident playwright for the Ovation Award Winning Son of Semele Ensemble, which most recently presented the acclaimed production of his play, "King Cat Calico Finally Flies Free!" His newest work, "Sliding Into Hades", created in collaboration with the Odyssey Theatre Ensemble's KOAN group and Ron Sossi opened April 14th. He has also served in variousdramaturgical and script development capacities for The Mark Taper Forum, The Theatre at Boston Court and The Colony Theatre. In 2005, Aaron was honored as a finalist for The Jerome Fellowship in Playwriting and for the Juilliard Playwriting Fellowship. He has had the pleasure of working and training with artists such asDavid Henry Hwang, Len Jenkin, Paul Castagno and Culture Clash. Aaron has taught Theatre and Playwriting at the University of Alabama, The RobeyTheatre Company and currently serves as the Educational ProgramsDirector for We Tell Stories.

LAUREL OLLSTEIN
For over twenty years Laurel has worked in new play development as a playwright, actress, director and teacher. Making the transition from actress to writer started with her interest in writer Dorothy Parker. She penned a one-woman play based on research of Dorothy's life and work.
Laughter,
Hope and a Sock in the Eye
, was first preformed at the unveiling of the Dorothy Parker Memorial Garden in Baltimore on the National Grounds of the NAACP where her ashes were laid to rest 22 years after her death.
Other productions around the country include; The Old Log Theatre, Minneapolis, Foot Of The Mountain Theatre, MN, The Arena Theatre, Baltimore, and the Seattle Fringe Festival. In Los Angeles
Laughter, Hope And A Sock in the Eye
played for 11 months to full houses at the Burbage Theatre – where it was nominated for Best One Person show by the
LA Weekly. Most recently it was produced by the Theatre/Drama Committee of the National Arts Club, in New York City in September 2006.
CHRISTOPHER MEEKS- In addition to teaching English at SMC, Chris teaches creative writing atCalArts and children's literature at Art Center College of Design. I write fiction and plays. I have published short fiction in a number of journals, including Rosebud, The Clackamas Literary Review, The Southern California Anthology, The Santa Barbara Review, Midday Moon, and Writers' Forum. My collected works will be published by Lulu Press as The Middle-Aged Man and the Sea. (To read some of my fiction, click here .) Produced plays include Fiveplay, Suburban Anger, and Who Lives? (To see one of my monologues, click here for a short video.) I have published four non-fiction children's books, two of which are still in print, and have published articles in nearly 20 newspapers and magazines, including The New York Times, Cinefantastique, Writer's Digest, Smart Computing, and Chic. I was a theatre critic for Daily Variety for eight years. I also wrote a number of columns about creative writing for Efuse.
PAST TEACHERS:
AL WATT works in Hollywood as a screenwriter and novelist. He has written screenplays for numerous production companies and is the best-selling author of the Time-Warner novel DIAMOND DOGS. In 2004, he was awarded France's PRIX PRINTEMPS (best foreign novel). His play, Eddie, Kill The President just opened in L.A. to rave reviews. He lectures frequently on writing and creativity at colleges throughout North America. He has been teaching writing privately for ten years.
AMY FRIEDMAN, WRITING COACH teaches Personal Essay and Creative Nonfiction at UCLA Extension, has published widely and reads spoken word venues around LA. She has taught writing for 25 years, in New York, Canada and LA, writes a worldwide syndicated column of stories for kids, and has published two memoirs, Kick the Dog and Shoot the Cat and Nothing Sacred. Amy has worked as editor and coach with many Spoken Word performers, including Fresh Yarn's Hillary Carlip, Alan Olifson and Lan Tran.
MARK HARVEY LEVINE has had over 200 productions of his plays around the world, in theaters such as The Actor's Theatre of Louisville, City Theatre of Miami, and the George Street Playhouse in New Jersey. Scripted was published in the anthology "2004: The Best Ten Minute Plays for 2 Actors" (Smith & Kraus). Surprise was just chosen for publication in "Laugh Lines: Short Comic Plays", (Vintage Books). His play Shades swept the 2005 Annual Fifteen Minute Play Festival in New York, winning both the "Best Play" (Judge's Award) and "Audience Favorite" Award. Other awards include the Ten Minute Play Slams in Ashland(twice), the Chameleon Theatre Circle's New Play Festival (winning twice in the same year) the Alan Minieri Award from New York's Annual Fifteen Minute Play Festival (2000), and the Best Play Award from the Boston SuperSlam (the Best of the Best). His play The Rental is currently in development at Paramount Pictures to be a sitcom.
JIM PENTECOST, PERFORMANCE COACH made his motion picture debut with the blockbuster Disney animated feature, Pocahontas, and co-produced the live-action Homeward Bound II. He was Executive Producer for the Stephen Schwartz musical Geppetto on the Wonderful World of Disney. Jim's involvement in films follows a distinguished career as a producer, director and stage manager for theatre. His credits include the smash Broadway productions, Crimes of the Heart, La Cage Aux Folles, Romance, Romance, Gypsy with Tyne Daly, and the musical, Nick & Nora.